Direct Sales to Camps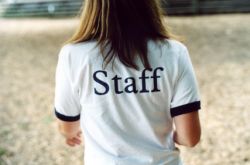 Do you need an order of T-Shirts or Sweatshirts, or products to sell in your Camp Store? Or gifts for alumni, a staff thank you or for a camper welcome? We offer an excellent clothing selection and thousands of promotional products, as well as signs and banners, emblems and patches.
We can help you select the right product at the right price for your camp, and get it to you quickly.
For information and assistance, please contact: robin@maine-camp.com 800-560-6091.